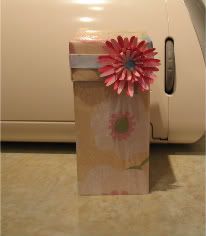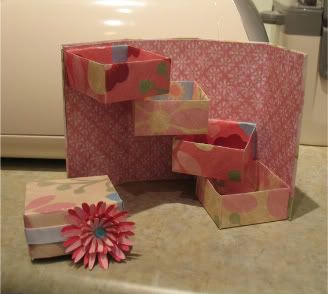 I found this wonderful box while surfing the net for ideas. You can find a great detailed tutorial to make one here:
http://stampinterri.typepad.com/stampin_terri/files/fantasy_keepsake_boxes.doc
I did make a cut file for all the different sized boxes you will need, although a file for this is not really needed unless you are going to make them in a large quantity. I used just my regular paper cutter to make mine! The cut file was made in George, but can easily be made in any cartridge that has a square on it.
Just wanted to share a really fun, fairly easy box to make that I think is just too cute once assembled.