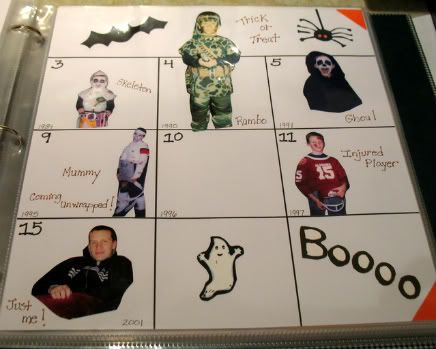 This is a cute layout that I found in one of my old scrapbooking books. I thought it would work great for a Halloween layout. I made it look like a calendar page, and for each day of the week is a picture of my son at Halloween when he was that age.
For instance on October 1 - he was one yr. old, Oct. 2 - he was two years old, etc.
I've used this same layout for Christmas photos of my kids opening their presents. Cute idea I think.